Happy 'spring forward' to St. Patrick's Day from Best Boy & Co.!

 
Wear a little green and hope for spring!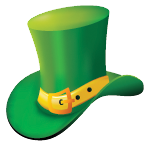 Fire up those grills!
As the days get slightly longer and the temps (hopefully) warm up it's time to get your outdoor game plan cooked up!
We have lots of opportunities coming up for YOU to stock up on your old favorites as well as a few new stars in our lineup. Have you tried our NEW Blonde, Brunette, Redhead or Bourbon Barrel Aged Mustard yet?
March 12-
Listen to BB&Co creator- Wayne Shive share his artisan story on WFYI public radio at 1 pm est. He will be a guest on The Art of the Matter with Sharon Gamble.
Indiana Artisan Marketplace- 
Come see us and taste all that we offer! Saturday, March 29 from 10 a.m. to 6 p.m. and Sunday, March 30 from 10 a.m. to 5 p.m.
Location: The Expo Hall at the Indiana State Fairgrounds See 
website 
for ticket prices, directions and other information.
Cookin' Men-
 Once again this year Wayne Shive is cookin' up another one of his tasty creations for a good cause. Get more information about this April 26th event- 
HERE
Visit our website often for product details, local events we are a part of and great recipes that highlight our world-class products. Have a great March and be sure to check in with us and
share how YOU 
use our sauces and spices!
Sincerely,
Wayne Shive
Best Boy & Co.
---