A savory bread pudding with unexpected flavor combinations you will love! Using BB&Co products too- did I mention Bacon and Bourbon too?
---
Happy 'spring forward' to St. Patrick's Day from Best Boy & Co.!

 
Wear a little green and hope for spring!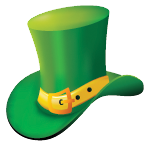 Fire up those grills!
As the days get slightly longer and the temps (hopefully) warm up it's time to get your outdoor game plan cooked up!
We have lots of opportunities coming up for YOU to stock up on your old favorites as well as a few new stars in our lineup. Have you tried our NEW Blonde, Brunette, Redhead or Bourbon Barrel Aged Mustard yet?
March 12-
Listen to BB&Co creator- Wayne Shive share his artisan story on WFYI public radio at 1 pm est. He will be a guest on The Art of the Matter with Sharon Gamble.
Indiana Artisan Marketplace- 
Come see us and taste all that we offer! Saturday, March 29 from 10 a.m. to 6 p.m. and Sunday, March 30 from 10 a.m. to 5 p.m.
Location: The Expo Hall at the Indiana State Fairgrounds See 
website 
for ticket prices, directions and other information.
Cookin' Men-
 Once again this year Wayne Shive is cookin' up another one of his tasty creations for a good cause. Get more information about this April 26th event- 
HERE
Visit our website often for product details, local events we are a part of and great recipes that highlight our world-class products. Have a great March and be sure to check in with us and
share how YOU 
use our sauces and spices!
Sincerely,
Wayne Shive
Best Boy & Co.
---
The month of March has begun to fill in nicely with events, even with the impending arrival of snow today- March 1st. We are still in the 'hunker down and stay warm' state of mind yet there is nothing wrong with looking ahead and planning for warmer weather.

We don't necessarily advise to close the door on the sweet just to usher in the savory- why not combine the two. What better way to end a great meal than with a little something sweet?
You may not know this (do you live under a rock?) but we have expanded our line of hot sauces over the winter. Have you tried them yet?
You will get an opportunity very soon at the Indiana Artisan Marketplace on March 29-30 at the Indiana State Fairgrounds. we are attending again this year and we want to meet YOU! If you follow our facebook page stay tuned for details about our product offerings, show specials and a giveaway!

Best Boy and CO is proud to be a part of this prestigious group of artisans. Below is an excerpt of an interview shared on the Indiana Artisan website about exactly how proud we are!

"I am proud to be an Indiana business and wish to show everyone that I am. I also want to demonstrate that what we do is both special and excellent. I felt that receiving the designation as an Indiana Artisan would help accomplish this goal."

Wayne Shive had much more in mind than just starting a food business when he established Best Boy & Co. in 2007.

Already a veteran entrepreneur, Wayne wanted his new company to become known for quality products, made in small batches. He also wanted people around the globe to benefit from its sales.

Today, Best Boy & Co. – named after the pet name Wayne and wife Ann call their dog; the Boykin Spaniels' silhouette is the company logo — produces a variety of food products that Wayne chose because they're among his favorites. The way he describes the products shows his pride in them.

Offerings include three barbecue sauces that are "thick, bold and sensual," four flavors of fudge sauce blended for sophisticated tastes, and two herb and spice blends concocted to enhance most foods.

"Our products may be more expensive than other similar items but small batch, craft-made food products using the finest ingredients make these items a real value for the discriminating buyer," said Wayne.

He sets the company's standard high. Best Boy & Co. products must be the finest of their type. "Special attention to natural ingredients, fair trade and organic if possible, are blended in recipes that create a unique and superior tasting experience," he said.

Best Boy products use Indiana ingredients whenever possible. When Wayne wanted a bourbon barrel-aged beer to use in a caramel sauce, for instance, he sought out an Indiana craft brewer and found one in Aurora that makes "a great bourbon barrel stout that tested better than I could have hoped in our sample product." That sample matured into a supplier relationship between the two Hoosier companies.

Profits from Best Boy sales are distributed to charitable organizations such as American Red Cross, the Enough Project, Doctors Without Borders and the International Crisis Group. Wayne's philanthropic heart looks for groups that provide for the betterment of families and children worldwide.

"Being part of Indiana Artisan has provided a certain level of validation of my work and some justification for working so hard to achieve the best," he said.
---